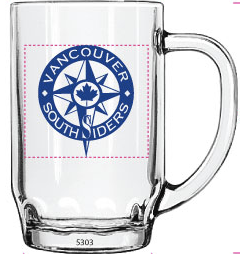 $

10.00
A 19.5 oz glass mug, with logo front and back. Celebrate after a win, drown your sorrows after a loss, or just have a beer after a hard-fought draw.
For reasons of practicality, this product is not available for shipping.
Please order in advance - we will make this item available for pick-up POST MATCH and NON GAME DAY events as you will not be able to bring it in to the stadium.